Ipswich Unemployed Action.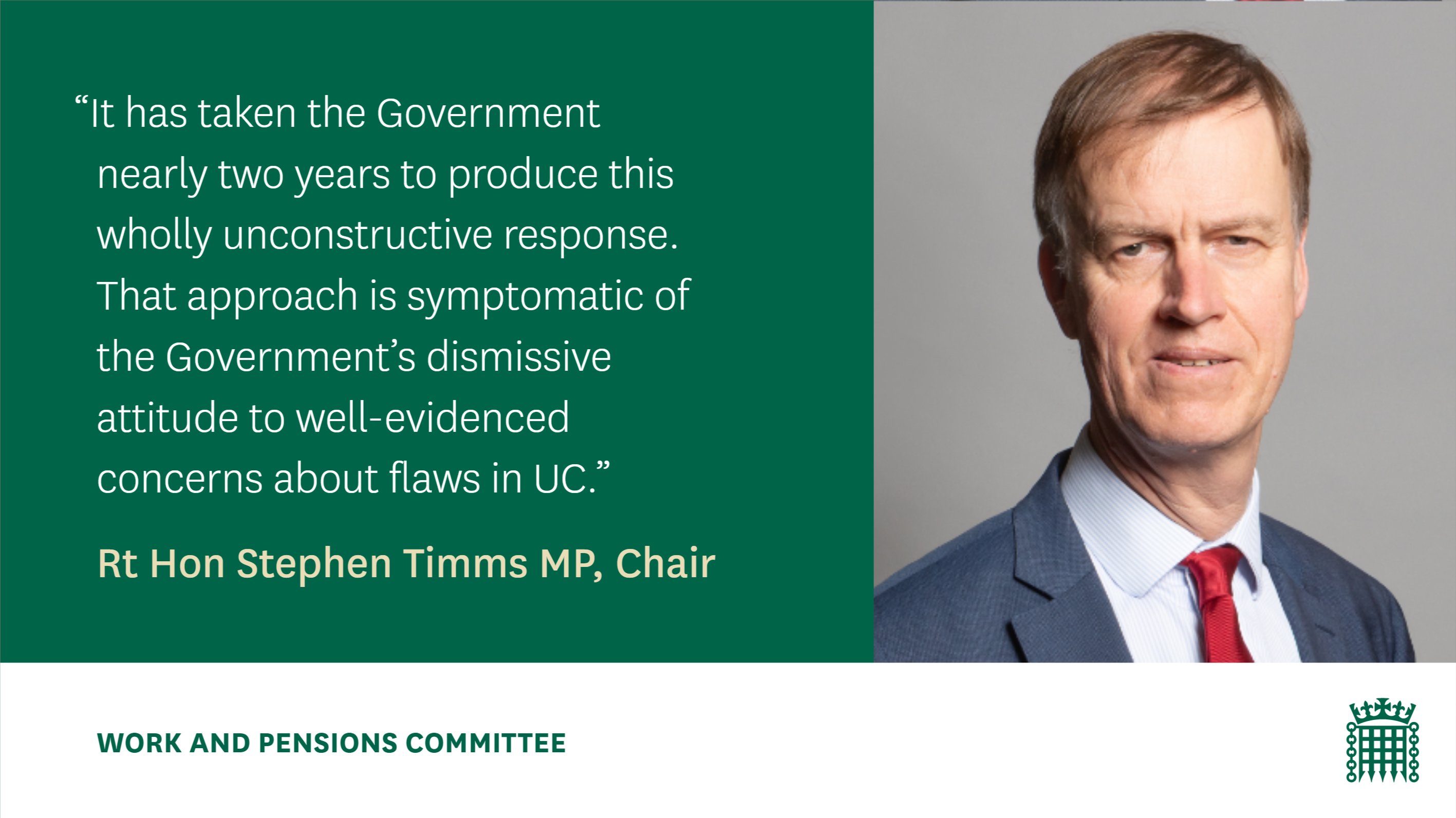 MPs have condemned the 'dismissive' response of ministers to concerns over Universal Credit, after the government took two years to respond to a damning report.
The Work and Pensions Committee has justpublishedthe government's response to its 2019 report on the switch to the Universal Credit system for paying benefits. In it, the government rejects every substantive recommendation of the committee on how to improve the UC system to protect claimants.
Ministers once again refused to fix the five week wait for the first UC payment, and failed to provide details on the time it takes to make changes to the UC system.
View original post 4,569 more words