Politics and Insights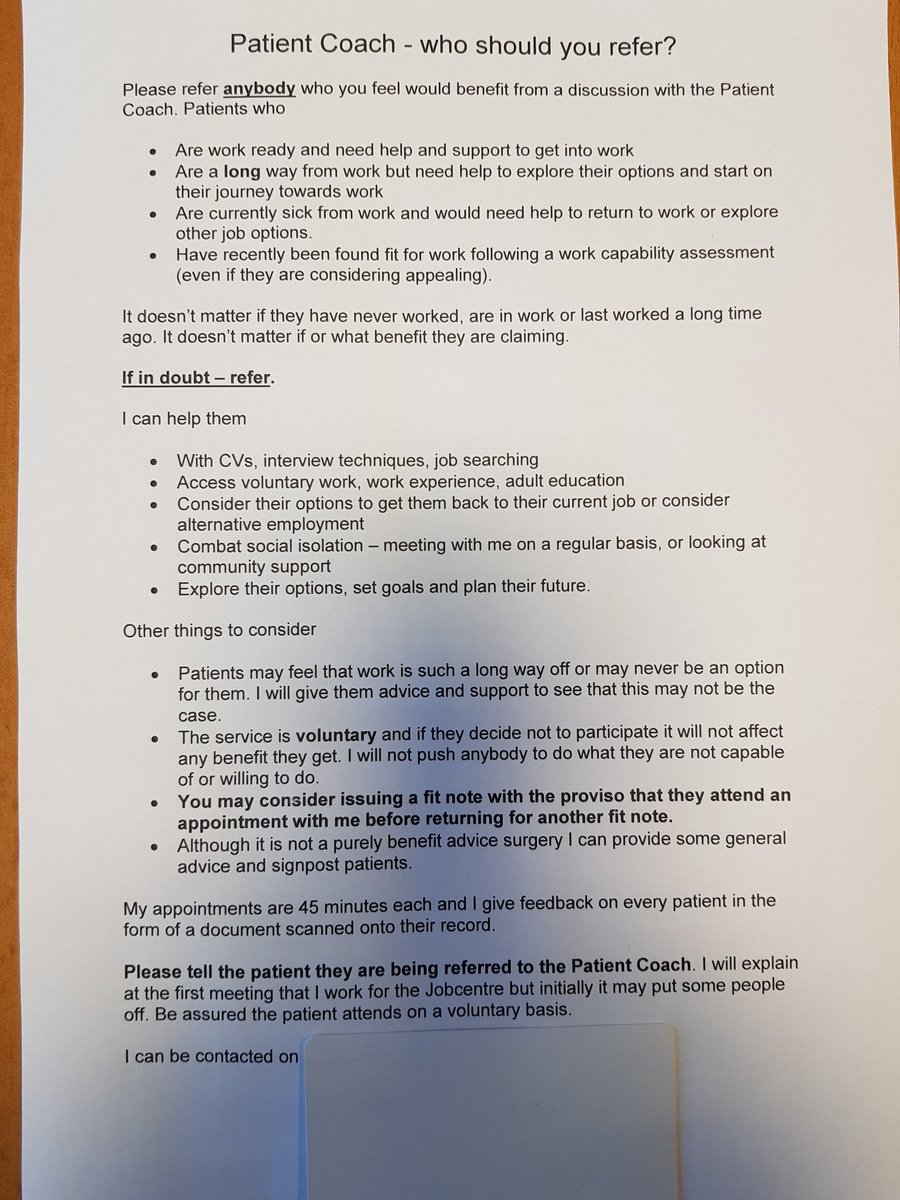 Thanks to@CarolePavlova76 for the copy of a patient work coach letter to GPs.
One of the most worrying comments is that despite claiming the work coach service is voluntary, and that if a patient refuses to engage "it won't affect any benefit they get", the letter then goes on to suggest that doctors may consider the issuing of subsequent fit notes conditional ("with the proviso that") on their patient attending a meeting with the work coach. That one sentence simply makes a mockery of the claim that patient engagement with work coaches is voluntary. 
Illnesses don't respond to provisos or caveats. People don't suddenly recover when the Department for Work and Pensions decides that they are fit for work. When job centre staff tell GPs to stop issuing sick notes to patients it can have catastrophic consequences, from which the government never seem to learn. In…
View original post 3,486 more words