TIME TO START CARING
Labour peer ruled too unwell to face child abuse charges signed document requesting a leave of absence from the House of Lords just eleven days ago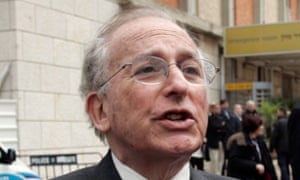 Lord Janner of Braunstone, the Labour peer ruled too unwell with dementia by the prosecuting authorities to face child abuse charges, could face further police inquiries after the House of Lords confirmed that he signed an official document just eleven days ago.
A letter sent to the clerk of the parliaments that has been released to the Guardian shows Janner's signature appeared on a request for a leave of absence from the House of Lords on 9 April.
A spokesman for the House of Lords said on Monday that the signature matches previous examples from the peer, and there is no reason to believe that it was signed by someone else.
The letter and the parliamentary authorities'…
View original post 903 more words